MadBull Airsoft
introduced a new LiPo battery that's a perfect for your XCR: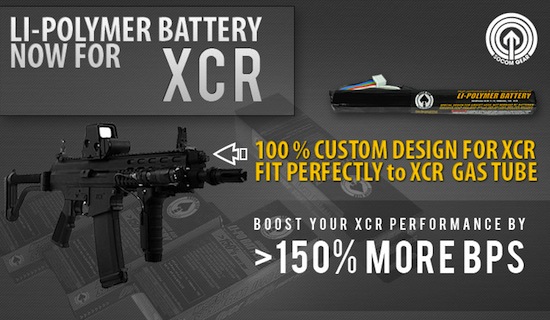 Features:
- Specially designed for Airsoft AEGs; not a rebrand of RC batteries.
- Enhance your AEG BPS by 150%.
- Higher voltage and current, with a less hazardous formula.
- Designed in-house, and inspected to the highest QC standards.
Madbull Marketing, (
Mad Bull Airsoft
)