NLAIRSOFT.COM is heading more and more into the mobile area, we are working hard to realise several mobile platforms of our website. This page let's you know the current status and possibilities available. For bugs, error and info, feel free to contact us!
NOKIA OVI STORE
On May 31st 2010 we launched our very own NOKIA OVI STORE APP for the Symbian mobile operating system. Stay up-to-date with latest airsoft news, events, videos and twitter updates. We made a start with the OVI STORE app for Symbian/NOKIA phones. Those we have a recent NOKIA phone, enjoy our app!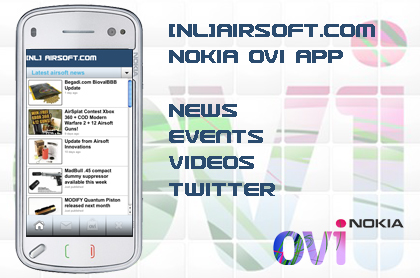 Please review our app here: http://store.ovi.com/content/39208/reviews
APPLE iPhone APP
NLAIRSOFT.COM will release this year (2010) our very own native iPhone app! We will start with latest airsoft news and extend the application with airsoft calculators, event updates etc. etc. We are really please we started the development on the app, we hope to apply and get approved in 2010. Pricing of the app will be around 0,79 Euro/0,99 USD. When having any suggestions on the app, please feel free to contact us!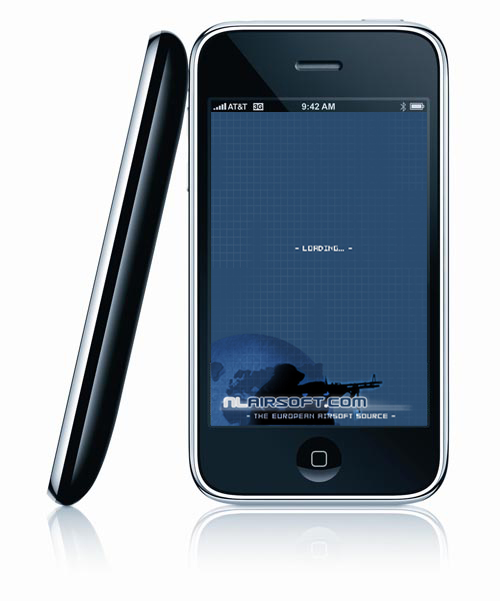 UPDATE: Currently we have a developer account and are looking for developers to participate in this app, please contact us when interested!
ANDROID
Android is nice, fun and getting bigger and bigger. We really would like to launch an app for Android, first the iPhone app has to be ready. Developers for Android are welcome!
PALM WEBOS
The developer account is there, priority however is at iPhone OSX and Android.However we are figuring out Ares 1.0 to get at least some RSS functionality mobile :)
Mobile website
Currently we are testing with a mobile Joomla! solution which is suitable for nearly all mobile browsers! Stay tuned!