This is a great article about Realsword i found at our friends of Popular Airsoft, a really nice read. Also check out their latest issue of the Popular Airsoft Magazine...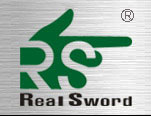 Real Sword gave the airsoft world a first look at what China's People's Liberation Army totes – the Type 97 (Chinese designation QBB-97), a light machine gun (LMG) with a bullpup configuration and adapted to fire 5.56x45mm NATO cartridge from M16-compatible magazines. The RS Type 97 and 97B AEG is an airsoft gun made as a replica of the Type 97 and 97B Chinese assault rifles. By 2008, the company is at it again, keeping the airsoft community abuzz with the release of its Russian SVD replica.

Chatting with Helen Lin, Vice GM, we learned that RS International Industry Hong Kong Co. Ltd is made up of avid airsoft enthusiasts who have seen the sport's evolution from the early CO2 days to its present. Back then, Tokyo Marui (TM) products and their clones dominate the airsoft market, she said, which prompted the founders of RS International to take a closer look at how TM develops their AEGs.


"We made a very careful study and analysis of the various airsoft guns in the market at that time, and we noticed there were only copies of Tokyo Marui products (marketed) in different brands, apart from the genuine Tokyo Maruis," Lin revealed. Marui uses the same type of gearbox assembly in each of their AEG variants, such as the AK47s, MP5s, M4s and Steyr AUGs. Using similar gearboxes for each variant is good for lowering the manufacturing cost. However, one weakness RS noticed in this approach, according to Lin, is that it becomes difficult to fully replicate a real gun's external appearance and internal structures, since every gun's dimensions andconfigurations vary from one model or variant to the next. Thus began RS' quest for developing AEGs that remain faithful to the real world gun's looks and feel.

By 2005, airsoft has slowly gained popularity in various parts of the world. The advent and prevalence of airsoft forums contributed to airsoft's spread. This trend, compounded by the influx of online information on real guns and weapons, has also ushered in a "newer" breed of airsoft enthusiasts – those who are meticulous when it comes to an AEG's look and feel, even to the point that disassembly should be similar to the real thing. To these airsoft players, an AEG should be as close a copy of the real version as possible.

It took two (2) grueling years for RS to develop its T1 gearbox, which the Type 97 AEG adopts. The unique configuration of the T1 gearbox enabled the company to make the Type 97 a 100% replica of the China-made assault weapon. This gearbox, fitted with an M90 spring was able to fire more than 400,000 rounds!

In the latter half of 2006, the T2 gearbox came out. This gearbox was put into the Type 56 AEG, the Chinese version of AK47.

Here is the rest of our chat with Helen Lin of RS International:

Where is your head office located? How about your production plant?
The office and workshop of RS are located in Hong Kong. As with other airsoft manufacturers based in Hong Kong, we also have a factory in mainland China, as well. Locating our production facility in the mainland gives us more flexibility in cost control.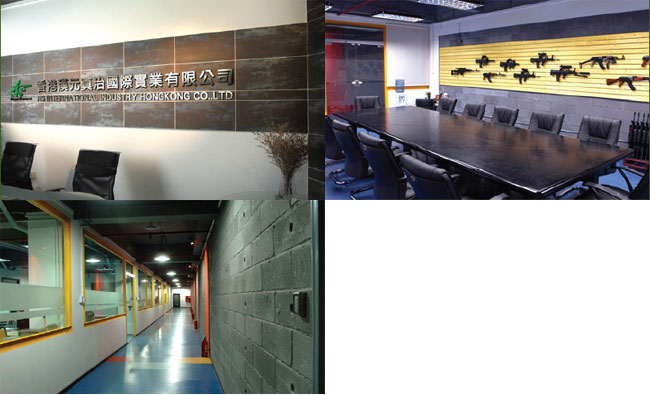 What is the company's research and development (R&D) focus in the next 12 months?
The R&D for former Soviet Union's SVD classic wooden version and Type 56-2 AEG has been done and we've put these two versions into manufacturing.

As a famous sniper gun, SVD has a lot of super enthusiasts. Yet in the present market, there are only spring versions and expensive gas-powered versions. Operating the spring version is totally different from that of the real gun. On the other hand, the performance of gas-powered versions is affected by weather conditions. RS, with its continuing hard work in R&D, has made a perfect SVD AEG.

The R&D and manufacturing of the Type 56-2 has further enriched the Type 56 series AEG. The side-folding stock is designed and made to be extremely firm.

Not only have we done the R&D for the two products—the SVD and Type 56-2, but we have also focused on the manufacturing technology being adopted. Using new processes and technology enabled RS to roll out quality products and the best "performance-to-price ratio". Combining high quality and low price, make for a sound purchase.

Presently, RS has developed four (4) Chinese assault weapon replicas – the Type 97, 97B, 56 and 56-1. With the SVD now out in the market, we are looking at manufacturing several AK variants, such as the AKM, AKMS, AK74, AKS74, AK74M, AIM RPK, SVDS and so on. These AK variants will be using our T2 gearbox.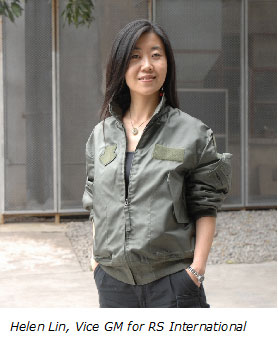 How long does it take for the company to come out with new models? what processes are involved?
Normally it takes about six (6) months for us to finish the R&D of an AEG product. Processes include project setting, analysis of original structure and technique, R&D of the interior firing mechanism/system, sample making and testing, as well as the final batch manufacturing. Before a model enters into manufacturing, we first make five (5) units for design testing. After that we'll manufacture 50 units for further improvement. After all these have been done, we'll officially announce the new product to the market.

Everyone said that RS products are true to the real gun's nature. That is because the main goal of our R&D is to maintain the genuine look of the original gun. Analysis of the original manufacturing technology has enabled us to keep our products' exterior materials mostly the same to that of the real one. For example, in the RS Type 97, we used high-strength polymer material for the body, which the military uses, instead of the common engineering plastic. We are the only manufacturer who uses this material in the airsoft industry. This has made RS Type 97 outstanding among those AEGs with plastic exteriors.

The love and respect for airsoft, and our devotion to realism, are the main reasons for coming out with high-quality products.

What are your major export markets?
We always strive to offer AEGs that will satisfy an airsoft player's demand for durability and superb performance, while catering to the meticulous taste of collectors. Our products are good, not only for regular airsoft skirmishing or gaming, but also as a professional training weapon, since it is made with military-grade materials.

RS will always be where there is airsoft. RS products are now being sold in Europe, America, Japan, Hong Kong and other parts of Asia. But we also see that RS as a new brand, our market coverage is not big enough. Lots of players still can not buy our products locally.

We hope we can make more friends for business cooperation, thus to let more and more players enjoy the fun of RS AEGs.