Just recently released by Tokyo Marui, this new gen AEG is a follow through with their previously released G36K new gen. This AEG has an aluminium vortex type flash hider, CNC'd aluminium top rail for you to mount optivs. The cheek piece is adjustable and comes with a short vertical foregrip as standard.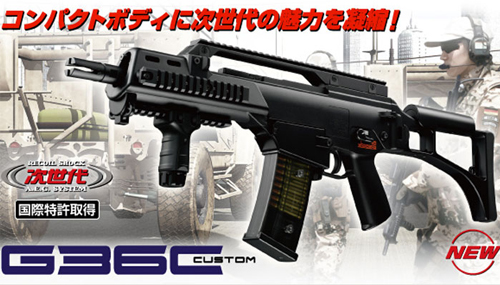 Placing the battery, which will be an 8.4mini type will be inside the handguard area. The blowback of this new TM 36C sound and feel almost like a GBB. Probably the best EBB ever.
The TM 36C will be available soon, the suggested retail price is JPY49,800 or US$642, but it might go lower once it's released to for retail. Problem is the Japanese Yen is strong making Japanese products more expensive.
For more info: http://www.tokyo-marui.co.jp/